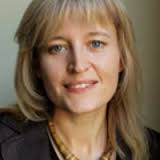 Graduate of the Centre for Inter-Faculty Individual Studies in the Humanities, Warsaw University with a master's degree in philosophy. Between 2000 and 2005 she was a doctoral student in the Department of Ethics, Warsaw University. At that time she was granted two prestigious European scholarships – by the Karolinska Institutet (Sweden) and the Netherlands organization for international cooperation in higher education (Huygens Programme).
In the years 2003 and 2004 she was a visiting researcher in the University Medical Centre Nijmegen (the Netherlands). In addition, in 2003 she graduated from the Helsinki Foundation School of Human Rights. In 2007 she defended the doctoral thesis Philosophy end ethics of quality of life in modern medicine (in Polish). The work was granted the award of the Foundation for Polish Science and published in the reputable FNP Monographs series.
Since 2008 she has hold the position of an assistant professor in the Department of Philosophy and Bioethics Jagiellonian University Medical College. Along with teaching courses on history of philosophy, philosophy of medicine and nursing and medical ethics, she stays involved in medical and clinical practice. She is a certified HIV/AIDS advisor and has worked in STI/HIV prevention programs for LGBT community in Warsaw. For several years she has been involved in palliative care and worked as a volunteer in the St. Christopher Oncological Hospice in Warsaw. Currently she participates in international cooperation concerning ethical aspects of prenatal diagnosis and care for extremely premature infants.
In 2011 Weronika Chańska was appointed a member of the Committee of Bioethics affiliated with the Presidium of the Polish Academy of Sciences.