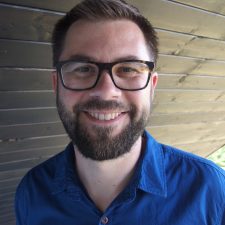 Marcin Waligora, PhD. Professor and Vice Dean for Scientific Development, Faculty of Health Science at Jagiellonian University.
His research focuses on ethical and policy challenges of pediatric research and structural and social problems of clinical trials in the region of Central and Eastern Europe.
In 2017-2018 he worked as the Fulbright Visiting Scholar in the Harvard Medical School Center for Bioethics.
Waligora is a leader of the REMEDY, Research Ethics in Medicine Study Group. He served as a member of the Management Committee on the COST Action "Disaster Bioethics: addressing ethical issues triggered by disasters" (IS 1201).
Waligora also won Scholarship for Outstanding Young Scientists from the Ministry of Science and Higher Education (2014-2017) and participated in SKILLS-Mentoring, a program financed by the Foundation for Polish Science.
Dr. Waligóra teaches courses on ethics, medical ethics and bioethics. He received his PhD in philosophy from the Jagiellonian University (with additional training at the International Academy of Philosophy in Santiago de Chile). Marcin Waligóra also graduated from the NIH-Funded Program Research Ethics in Central and Eastern Europe.
Selected publications:
More information at the remedy.edu.pl